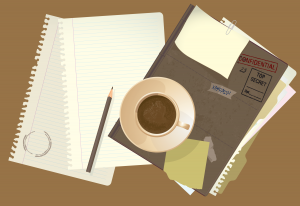 I did a crazy thing in 2010.  I decided to quit my 10-year career as a College English Professor and pursue my dream of writing full-time.
? ? ? What ? ? ?
People thought I was crazy, and I guess to a certain extent I was.  But I was crazy with a purpose.  I knew I had it in me to earn my living with words, and it turns out I was right.
I love what I do, and if using your words to make a living sounds good, I want to help you take that "crazy" step and learn how to Write, Publish & Profit.
I've earned awards with my writing, been a featured speaker at a variety of writing/publishing events, self-published three fiction books, sold nearly 2,000 short stories, created more than 20 products to help people write, publish & profit, and taught hundreds of classes in person and online.

My goal is to help you develop a start-to-finish, step-by-step plan
to Write, Publish & Profit with your words.
Get Started:
 ~Shawn
P.S. Want to learn more about me and my journey from College English Professor to Author Entrepreneur?  Click Here!